School early, School late
The Footing is Great!
TulipSprings is a professionally designed, built, and maintained cross country eventing site in Kennewick, WA.
We are on the DRY SIDE of Washington State, so we can start earlier and stay open later in the year, extending the schooling and competition season in the Pacific Northwest.
Tulipsprings in the News:
In Flying Changes December 2014 READ ARTICLE HERE
In Flying Changes December 2012 READ ARTICLE HERE
In Flying Changes, April 2012 READ ARTICLE HERE
Current Flying Changes Magazine http://flyingchanges.com


Spring 2022 was busy!
Thanks to all the trainers and riders who came to school on (mostly) dry footing!
Stay tuned for more activities!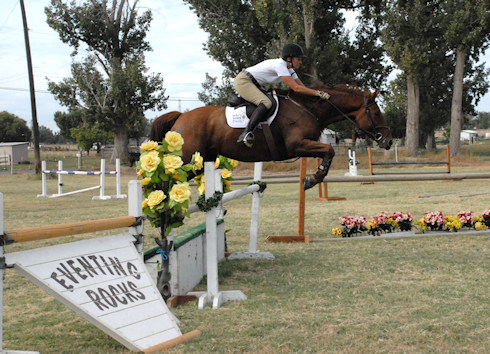 Rosie Jumps the Roses
Facilities
Cross Country Courses
We have professionally designed courses at Beginner Novice through Preliminary levels in a location central to both Area VII and Area IX. And for eventers in California, we are on your path to Rebecca Farm for stop-overs.
The courses are designed by Mogie Bearden-Muller with consultation from Captain Mark Phillips. They are initially designed to be inviting at each level, so they are appropriate for move-up or confidence building at that level.
Courses are built by Bert Wood and his team, so they are correct and they will be great schooling for competitions on other courses he builds at Woodside, Galway, and Rebecca Farms.
Our footing, which is irrigated turf on sand, is naturally good from February through November, providing an escape from the west coast rain!
Stadium Jumping
Professionally built stadium jumping course in Grand Prix size grass area.

Dressage
Grass dressage court available by reservation.