USEA Lucinda Green Eventing Clinic

April 23-24, 2019 (Tues/Weds)

Lucinda Green:
Six Badminton Wins!!, European Champion Twice!, Eventing World Champion.
<![if !supportLineBreakNewLine]>
<![endif]>

Area VII is lucky to have Lucinda Green return to the Pacific Northwest for another annual clinic. This time she is coming to the Dry Side of Washington State to conduct an eventing clinic on great footing at Tulipsprings in Kennewick, WA. Many of us have ridden with Lucinda at Aspen over the years, but this change of venue should allow some new faces to enjoy her teaching. Cross Country footing is always great in Kennewick and will be open for sure!

Lucinda has a fun but no-nonsense style of instruction. She works well with riders at all levels, but you better have your Big Girl Pants on (unless you're a guy :-))). You will learn some important basic skills, but also get some unique insight that only comes from someone who has lived eventing for many successful decades on many different horses.

Lucinda is very popular and her clinics sell out quickly. Enter now!



Lucinda's clinic is open to all ages and all levels. If oversold by the draw date of March 22, preference will be given to higher level riders. But all entries and checks will be held until then, so don't be shy about entering if you are BN or N. Riders who wish to ride two horses to make the trip over more productive will be accommodated. We are also making the drive to Kennewick a little more enticing by including stabling before, during, and after the clinic at no extra charge. So come over to the Dry Side and learn from one of the best!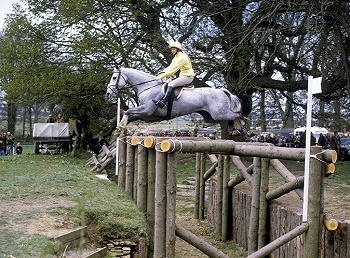 Lucinda Jumps BIG!!
DATES
Clinic Dates: April 23-24 (Tues/Weds)

Entries Open: December 15, 2018
Draw Date: March 22, 2019
Refund deadline date: Feb 22, 2019
(If confirmed in writing to Tulipsprings)
Lucinda Is Sponsored By: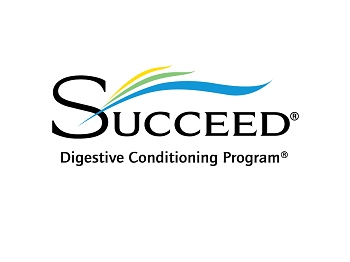 ---
Eventing Clinic
Levels available: All Levels
Prerequisites for each level:
To ride at a level, horse and rider should have successful cross country event COMPLETIONS at that level. This is to assure that the groups are compatible and that everyone has a positive experience. Also, Lucinda will challenge you...So please don't overstate your level.
Group size: 4-5 riders per group
Ride times: 1.5 - 2 hours per day for 2 days
(Exact times and groups to be posted at www.tulipsprings.com a few days before the clinic, and riders will be emailed.) Ride times will be shorter or longer depending on group size.
Cost:

Clinic: $395 including all extra days of stabling (Add $25 total to reserve an indoor stall)
Auditors $20/day
Dogs $50/two day clinic
Format:
First day will be stadium jumping on turf. Second day will be cross country. Cross country obstacles include full courses through Prelim, plus several Intermediate efforts. All the standard fun is represented: water, ditches, banks, coffins, corners, etc. We have Novice level trakehners, corners, and wedges. We also have an increasing collection of Baby Novice fences built like their Big Sisters (Roll tops, coops, etc). Plus: The Atomic Pit for extra texture!! If it's not there, Lucinda will make it!!
Local Accommodations:
On site camping (no hookups) or (10 min.) Clover Island Inn (509) 586-0541

Contact: Carol Curry
(509) 521-1100